The Hilton Garden Inn Napa is delighted to offer special packages for our guests throughout the year. Please don't hesitate to contact us for more information on these and other great offers to make the most of your visit to Napa Valley.
Take to the Sky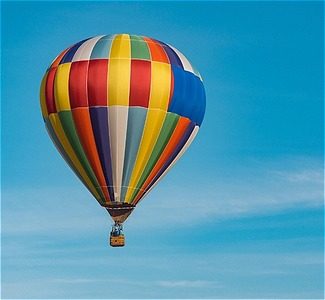 Witness the unrivaled beauty of Napa Valley from the serenity of a hot air balloon as you float gently and quietly in the early morning skies over miles of vineyards and rolling hills. Your host, Napa Valley Balloons, provides highly experienced pilots who will identify key landmarks and engage you with stories about scenic and historic Napa Valley.
A Decadent Journey
Hop aboard the Napa Valley Wine Train and travel back in time to a bygone era of decadent elegance in beautifully appointed railcars. Sample Napa's finest food and wine as you are transported through the valley's picturesque landscape on this 3-hour journey aboard the vintage wine train.
Sip, Sip Hooray!
Let us kick start your Napa Valley visit with a complimentary bottle of our house wine and breakfast for two to fortify you for a day of indulgence. Tickle your senses with our carefully curated collective of three exceptional wineries, offering complimentary tastings as you travel through the lush vineyards of Napa Valley. This remarkable experience will have you coming back for more!